Clark Wilson
Revitalization of one of Vancouver's top law firms through a strategic rebranding that preserves its esteemed reputation as one of Canada's top legal institutions.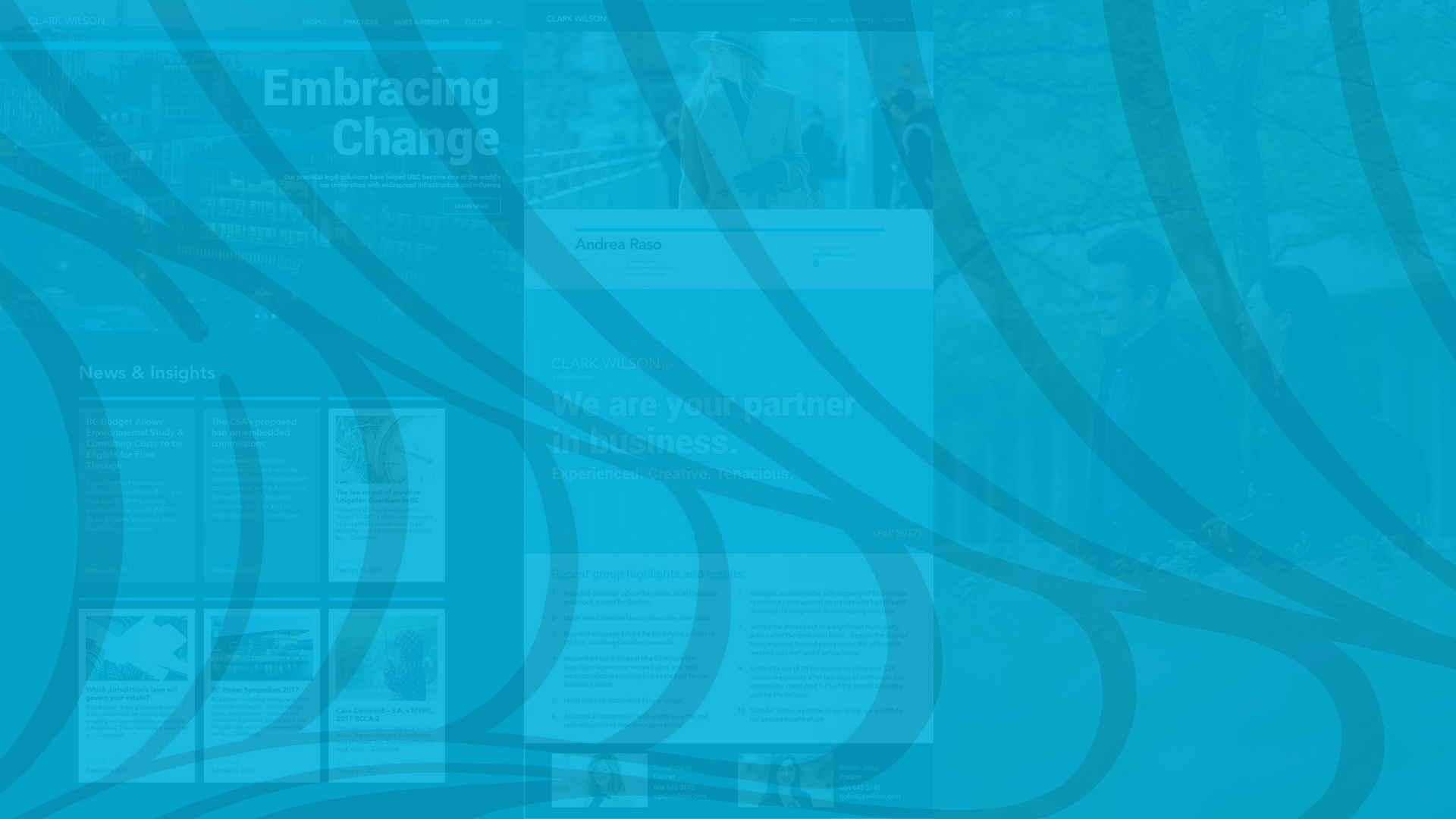 Complete overhaul
The goal was to overhaul their entire brand into a modern, creative, but still professional image that had a consistent feel through all forms of client communication. This required a complete transformation to achieve a cohesive and contemporary brand identity.
Building trust with users
The target audience encompasses medium to large businesses as well as high-net-worth individuals who place a significant emphasis on the importance of trust and extensive experience when seeking legal services to effectively address their wide-ranging and multifaceted needs.
Finding the right balance
The challenge was to push the creativity of the brand while retaining a strong sense of professionalism and acknowledging Clark Wilson's heritage and prestige. Striking the right balance between innovation and respect for tradition was crucial in overcoming this challenge.